Where We've Been & Where We Want to Be
Holland Supply Company has been serving the natural gas industry since 1968. It was founded when Earle Wathen, a WWII veteran and engineer for Columbia Gas, decided it was time to start his own business. While talking with Harry Moore of Rockwell about leaving Columbia, Harry suggested Earle start selling Rockwell meters and regulators since he knew the products so well. Earle agreed to the venture after Harry agreed to help, but there was a predicament. Earl needed to continue with Columbia until the business was up and running, and Harry was in a similar situation with Rockwell. To not raise any red flags with their employers, the two entrepreneurs realized it would be a poor choice to name the company after themselves, and as a solution they decided to use Harry's wife's maiden name, Holland, as the name of the company. That's when Holland Supply Company was born.

1968-1985
Holland Supply Company has been in the natural gas business since 1968. It was founded by Earle Wathen, a WWII Frogman and engineer for Columbia Gas after he decided to create his own business. Earle had a conversation with Harry Moore of Rockwell, who convinced him to make the move since he had a deep knowledge of their products.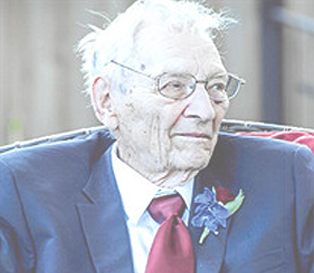 1985-2019
In 1985, management responsibilities of the business were given to Earle's son, Craig Wathen, who led the business for 30 years.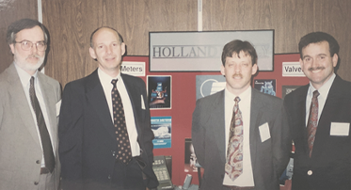 2019-Today
When Craig felt it was time to step back from the day-to-day work, he found a new partnership with Danny Fields and Steve Reis. The two Army veterans had experience in the oil and gas industry and were committed to keeping the principles that had kept the business running for 50 years.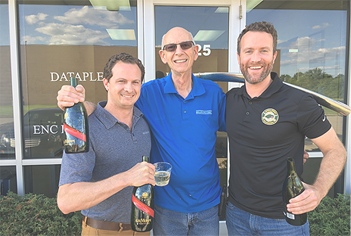 In the early days HSC was a business run from the Wathen household. Earle and his family were the staff and they stocked regulators, meters, and other gas products in their garage. Everyone did the business of working with customers and fulfilling orders all day, then they would sit at the kitchen table at night writing invoices and stuffing them into envelopes to mail the following morning. Being knowledgeable about the products, Earle advised customers on what would suit their needs and that consultative approach became the foundation HSC was built on. Not only did the company provide products, but their customers came to rely on HSC for advice they could not get anywhere else.

In 1985, management responsibilities of the company were passed to Craig Wathen, Earle's son. Over the next 30 years HSC became the go-to gas utility product supplier in the Midwest. New product lines including rotary meters, instrumentation, fabricated settings, and other ancillary products were added. The company developed decades-long business relationships that continue today with nearly all the gas utilities in the Midwest regardless of size. It also became a go-to supplier for commercial and industrial contractors and plant owners. And it began offering universities the technology and services needed to find efficiencies and improve the safety of their private utility infrastructure.
With more than three decades running and growing the business, Craig felt it was time for a fresh management perspective (and he also wanted to spend more time doing what he found fun in the business and less time doing paperwork). In thinking of what was important in making this change, he wanted to make sure customer service would remain a top priority, employees would have longevity, and the company would maintain dominance by changing with the times. He found this in Danny Fields and Steve Reis, former US Army Special Forces and Infantry officers who had been working in oil and gas after leaving the military. Danny and Steve partnered with Craig and now run day-to-day operations of Holland. They and their entire team work to maintain the technical foundation Holland was built on while adding new innovative utility technologies and services that allow customers to improve reliability, safety, and value.